Due to some family matters, I have been residing in Hong Kong recently. Coinciding with the National Day, I had the opportunity to witness Hong Kong's first fireworks display in three years, since the outbreak of the pandemic.
The dazzling fireworks illuminated both sides of Victoria Harbour, casting reflections on everyone's faces, reminding us of the familiar Hong Kong we know.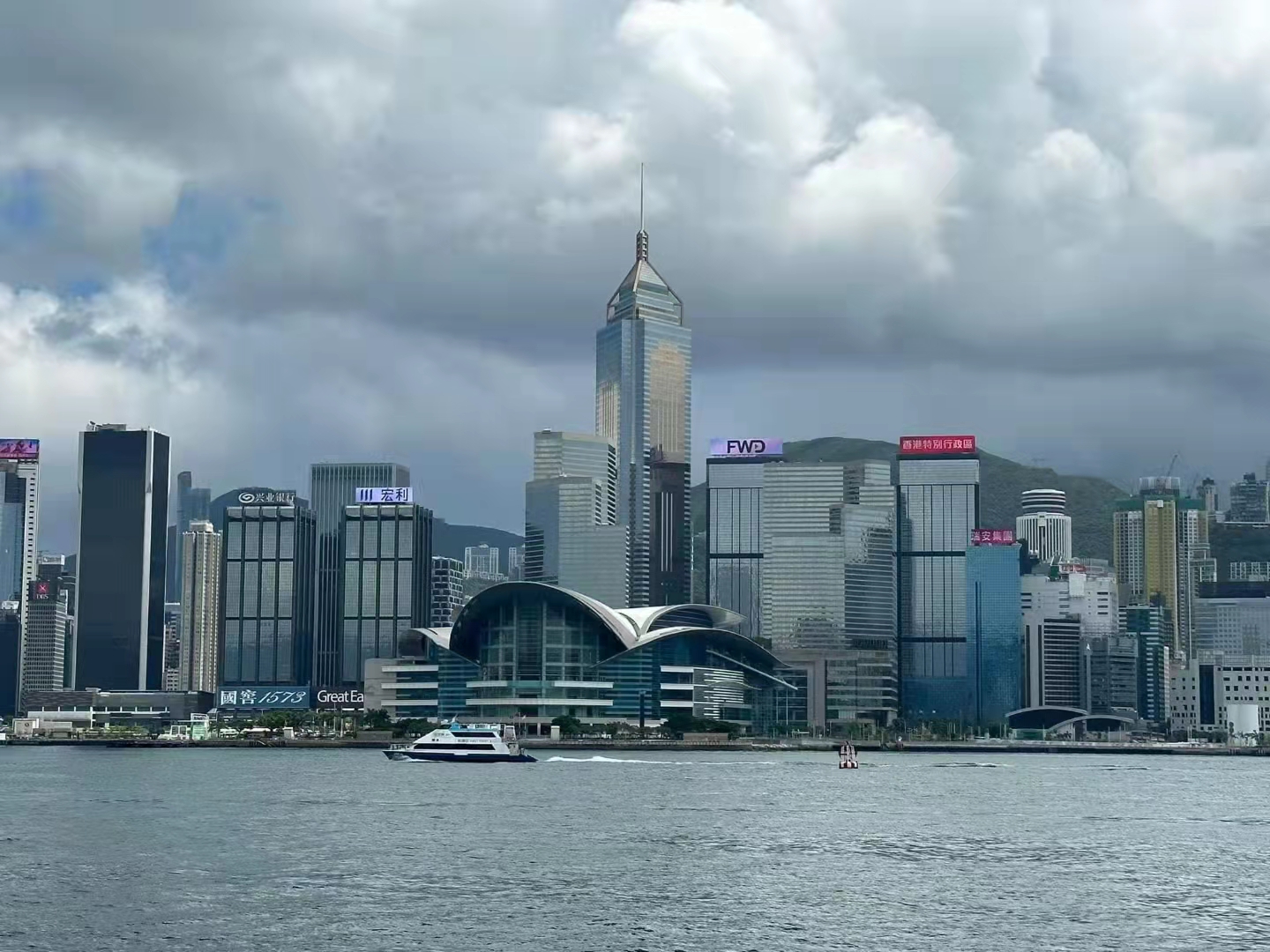 Hong Kong is an incredibly unique city. Since its establishment in 1841, it has thrived amidst the juxtaposition of East and West. Despite the ever-changing tides of the outside world, Hong Kong has managed to preserve its own culture and distinctive characteristics. It proudly retains its unique language, cuisine, and social traditions. Like a resilient flower, it blooms in the face of adversity, embodying a spirit that captivates hearts and transcends boundaries.
Here, you can witness a mesmerizing juxtaposition of towering skyscrapers and century-old historical buildings.
From the bustling streets of Causeway Bay to the hurried footsteps of modern belles in Tsim Sha Tsui, Hong Kong embraces both the fast-paced present and the enduring legacies of its time-honored establishments.
Under the inspiring shadow of Lion Rock, the spirit of Hong Kong resonates through generations of its people. Through their diligent efforts and unwavering determination, they have created an extraordinary city step by step, with each milestone marked by sweat and perseverance.
This city possesses its own unique character and is adorned with captivating stories that withstand the test of time. Regardless of how the years may change, Hong Kong forever retains its enchanting allure, an allure that is exclusively its own.
Lately, there has been a popular trend of citywalk check-ins, but I've always believed that to truly feel the pulse and heartbeat of a city, the best way is not necessarily by visiting tourist attractions, but rather by strolling through its streets and alleys. In Hong Kong, my favorite mode of transportation is taking the local buses. Sometimes, I may not even have a specific destination in mind; I simply hop on a bus that stops nearby and let it take me on a whimsical journey, observing the street scenes and experiencing the authentic daily life of this city alongside its people. It's through these ordinary moments that I truly immerse myself in the essence of the city, feeling its true spirit.
My favorite time is during the evening, sitting on the top deck of a double-decker bus, surrounded by a dazzling array of neon lights, joyfully admiring the night view of Hong Kong. To my surprise, I looked up and saw a building across the street that resembled Shanghai's Wukang Mansion, filling me with delight. Hong Kong and Shanghai, both being among the earliest port cities in China, possess a rich blend of urban culture and significance. What's even more remarkable is that Hong Kong is referred to as the "Pearl of the Orient" by the West, while Shanghai's Oriental Pearl Tower is renowned worldwide. These two cities share numerous marvelous similarities, which make me feel a strong sense of familiarity. Perhaps, this is also why I have a special fondness for both cities.
Civilization and order, heritage and development should always be the inherent qualities of the cities we love. Despite the changing times, the things we cherish and hold dear have remained constant. It is in these cities that embody these qualities where we find a sense of home, no matter where we may be. I adore this vibrant Hong Kong and sincerely hope that it continues to thrive, for it is truly marvelous.
Epilogue: Adding Background Information: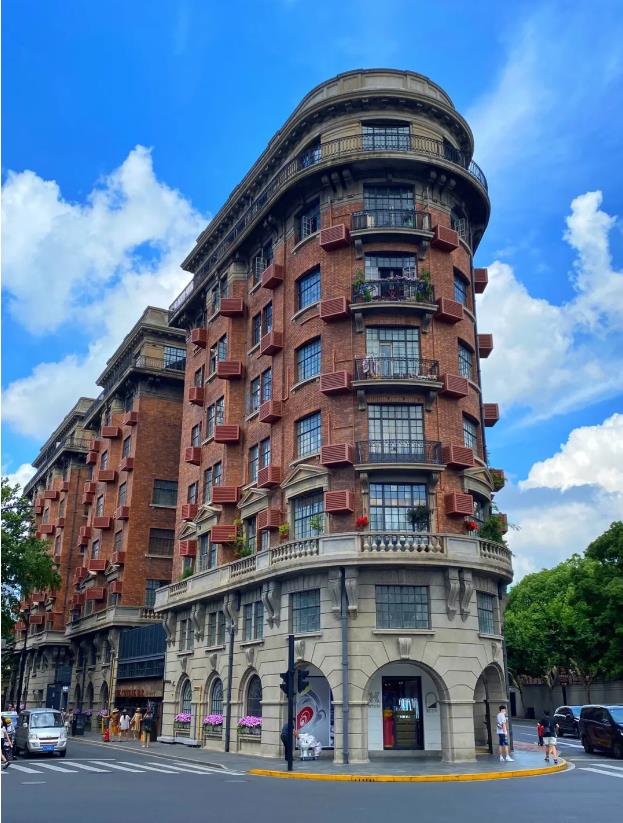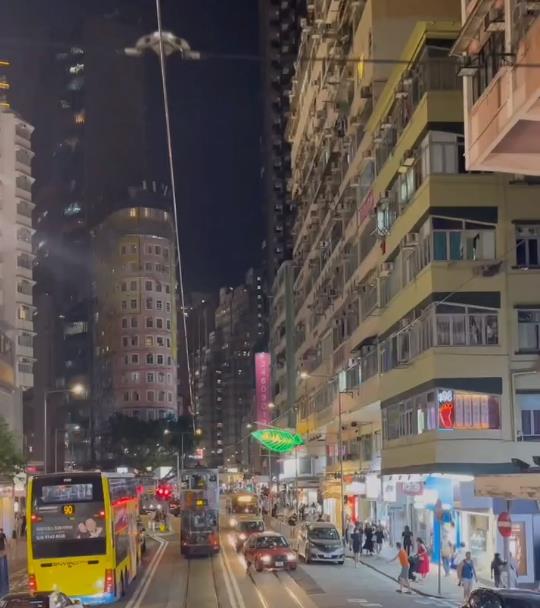 The WuKang Building, mentioned at the end of the video, is an iconic building with a nearly century-long history. Located at 1850 Huaihai Middle Road in the Xuhui District of Shanghai, it stands at the intersection of Wukang Road, Xingguo Road, Huaihai Road, Tianping Road, and Yuqing Road. Originally known as the Normandy Apartments, it was Shanghai's first arcade-style apartment building.
It was designed by Hungarian architect Laszlo Hudec in 1924 and is listed as one of the second batch of Outstanding Historical Buildings in Shanghai.
In the 1920s, Laszlo Hudec, a renowned Hungarian designer residing in Shanghai, drew inspiration from similar architecture in Paris. He ingeniously utilized the 30-degree street corner where two roads intersected and adapted the building's floor plan into a triangular shape, resembling "a majestic ship cutting through waves" with elegance and uniqueness.
Nie Er once invited Wang Renmei to perform the theme song "The March of the Volunteers" in this building, which later became the national anthem of the People's Republic of China.
To this day, the WuKang Building remains a significant landmark of Shanghai's Shanghainese culture.
The city's cultural heritage lies in the oral accounts and photographs shared by the local residents, as the urban context forms the foundation for "urban renewal."
Source: ShanghaiTraveller