A Disney flash mob is coming! Limited edition Mickey descends upon Shanghai's "most romantic" road.
Mickey and Minnie, Donald Duck and Daisy, just like characters from a fairy tale, have all arrived on Shanghai's Sweet Love Road, bringing with them a unique touch of magic.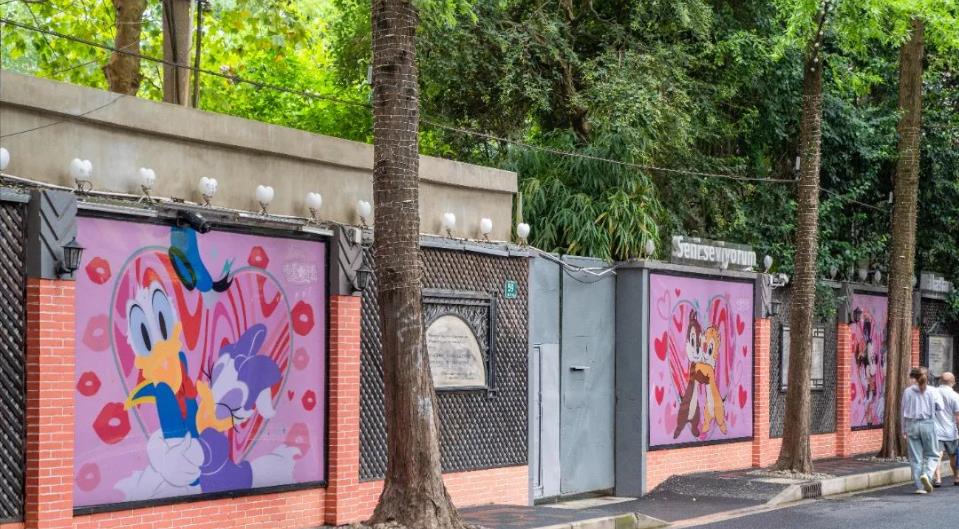 As the Shanghai Tourism Festival kicks off in grand fashion, various Disney classic IPs have taken up residence on Sweet Love Road, making it a popular spot for tourists to capture unforgettable moments.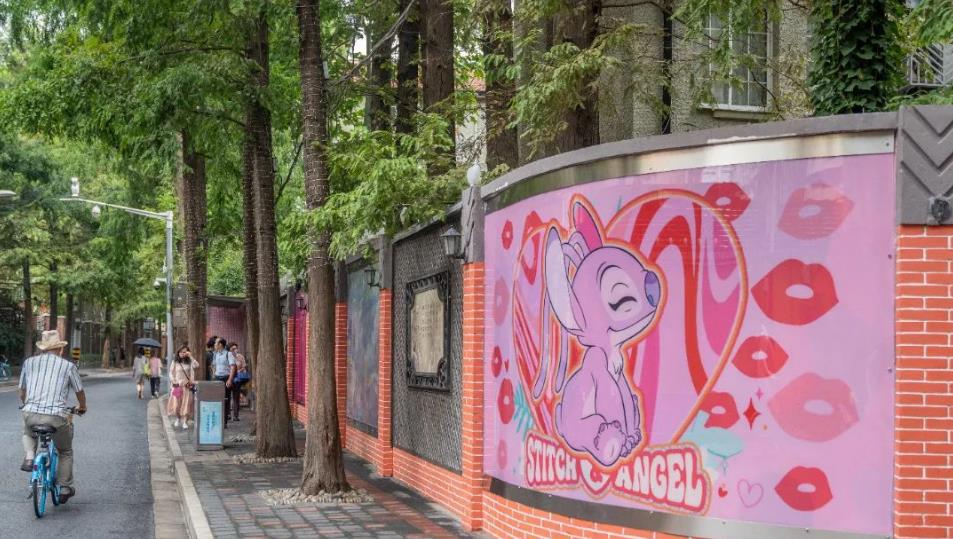 In this enchanting corner, every angle exudes a poetic fragrance. When you arrive at the intersection of Sweet Love Road and Sweet Love Support Road, the heart-shaped traffic light that has attracted countless visitors for photo ops is now adorned with a red bowtie, as if telling a sweet story to everyone passing by. Mickey and Minnie joyfully await the arrival of more visitors. Many tourists have already come for photo ops, and local residents of Hongkou District who pass by Sweet Love Road can't help but stop and capture these beautiful moments with their smartphones.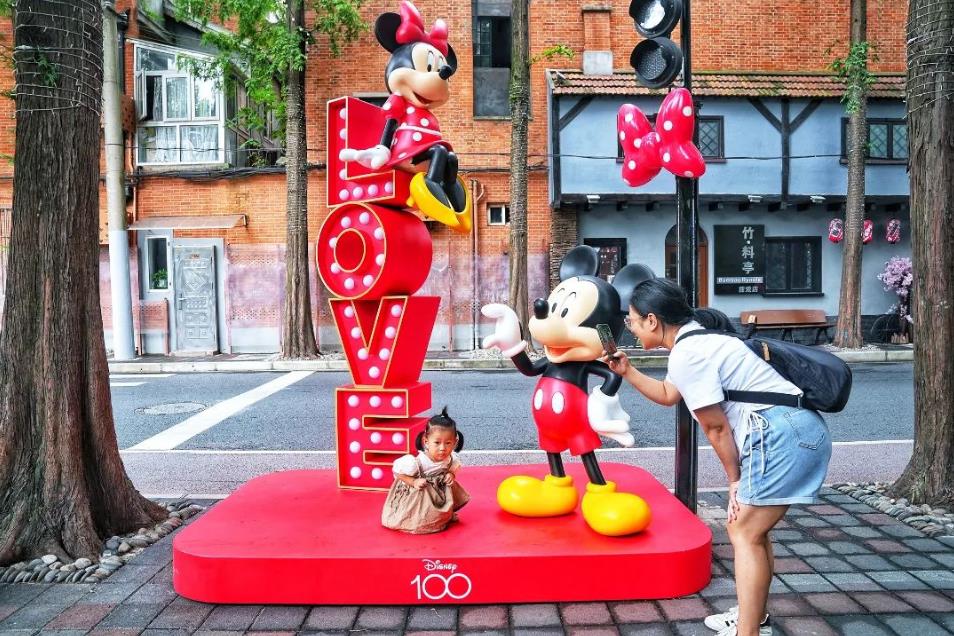 Amidst the captivating ambiance of Sweet Love Road, one can often catch a glimpse of young mothers leisurely pushing strollers, accompanied by their babbling toddlers. As they stroll along, the mothers gracefully read the enchanting verses adorning the walls, while introducing their little ones to the delightful Disney characters that grace the surroundings. Reflecting on this enchanting experience, one mother shares, "Although my child may not fully grasp the meaning of the verses or the animated characters just yet, as we walk the Sweet Love Road, we both become immersed in an atmosphere filled with romance and warmth."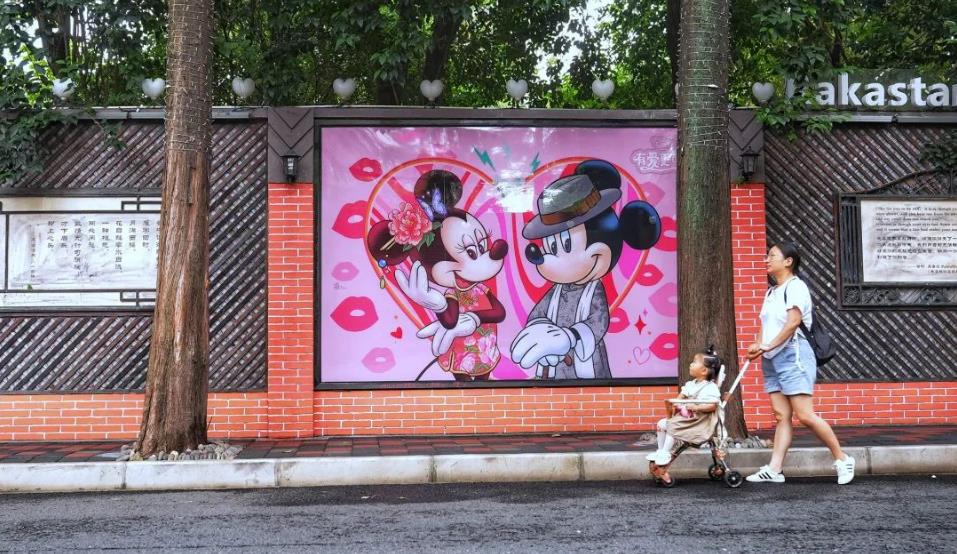 It's truly marvelous!" In early autumn, Sweet Love Road, with its gentle breeze and serene ambiance, every step is filled with sweetness and love. Walking here feels as if entering a delicate and romantic world, where the warm atmosphere envelops you, allowing you to experience the power of love.